Home
›
The Lodge
Hmmmm, says I.... Airstream in a kid's show
breamfisher
Senior Member
Posts: 6,287
Senior Member
My son loves Paw Patrol. Frequently requests we let him watch it, has a few shirts and toys and will be getting more. Anyway, the show is about a kid and some talking dogs. Each dog has its own "house" that transforms into a vehicle and they can rescue folks. The Dalmatian's house turns into a fire truck, German Shepherd's turns into a police vehicle, English Bulldog's turns into a bulldozer.
What I noticed is that one dog's house seemed to be an Airstream-style trailer.
It turns into a helicopter.
The dog that flies it is a cockapoo. Named Skye. She wears purple and pink.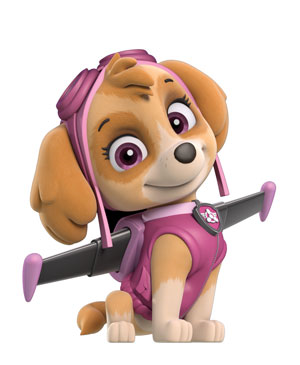 Anyone know if Pio has a dog?
Leave a Comment