Home
›
Rocky Mountains
Out and About in Montana/Wyoming Fall Edition
ScottP
Senior Member
Posts: 480
Senior Member
Thanks to Mother Nature and all that precip she provided this year there was still lots of water in the rivers, lots of fish (and muskrats) in the water, although not too many looking up; still, a fine time was had. BTW, my camera is a POS P-A-S and the few fish pics I've taken with it suck so you won't see any here; anyway I don't catch any memorable fish so you're not missing anything.
Black's Ford and the gathering storm (insert track from Wagner's Gotterdammerung or Grieg's In the Hall of the Mountain King for effect):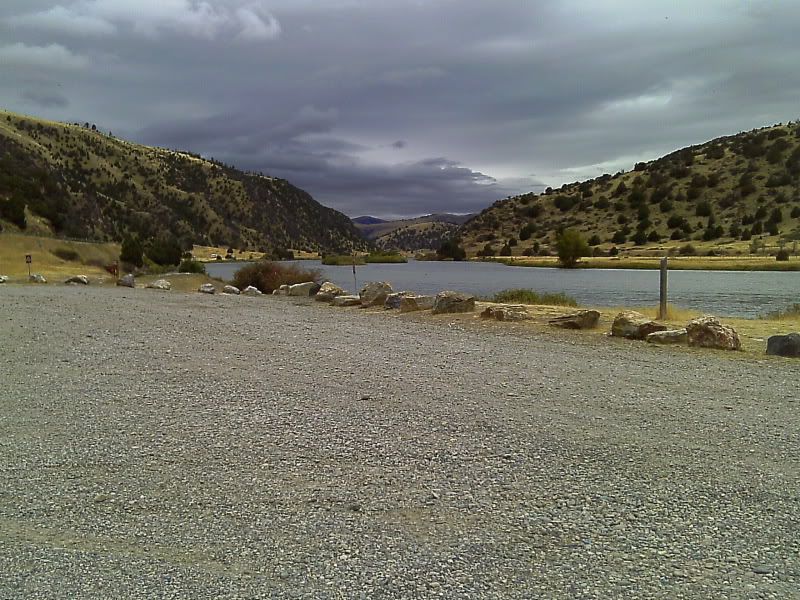 This gentleman always casts a tight loop, no matter how hard the wind blows: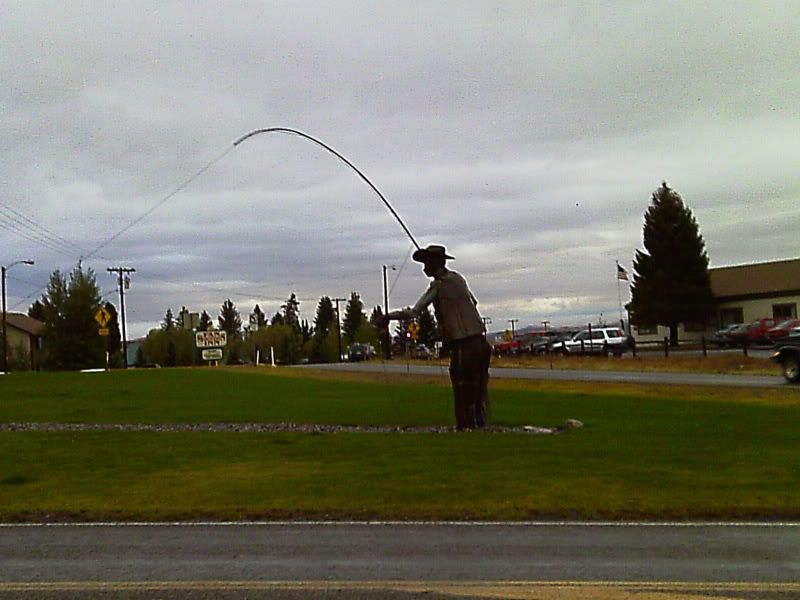 View from Three Dollar; looks like great baetis weather but didn't see more that a handful and the fish weren't interested (did get a nice whitey on a rubberlegs which blew skunk off the trip):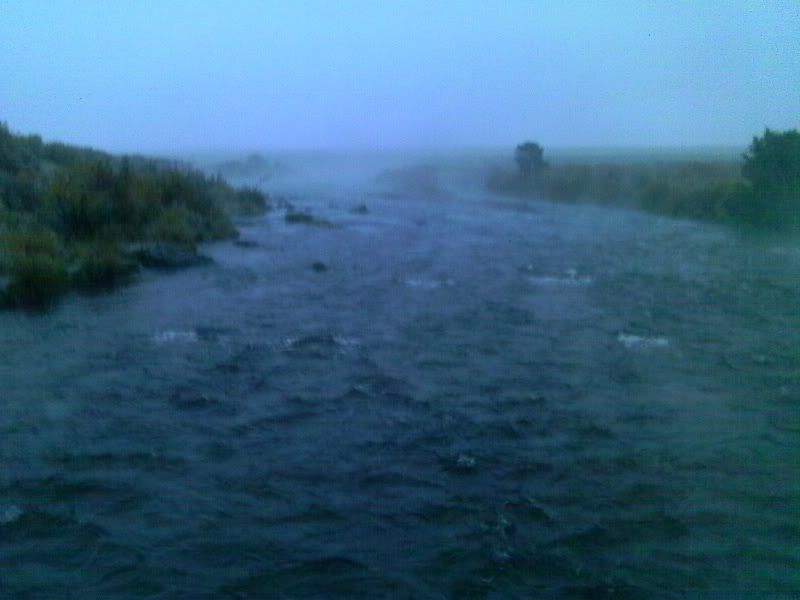 Campsite day 2: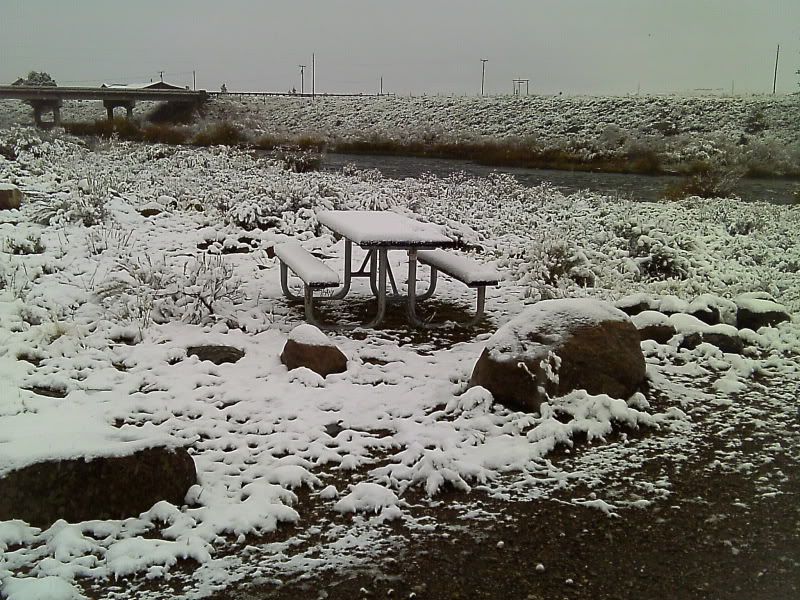 After a pot of coffee and breakfast it was off for the Firehole; quick stop at Blue Ribbon and word is the bwos should be money. Drive through the canyon always worth it:
Up above the falls,it took about 2 hours for the hatch to get going but when it did the fish were on it; got some 'bows on softhackles and cripples.
Say hello to Edgar:
Stopped by Sheepeater Cliffs on the way up to Gardiner:
Hoodoo? I do: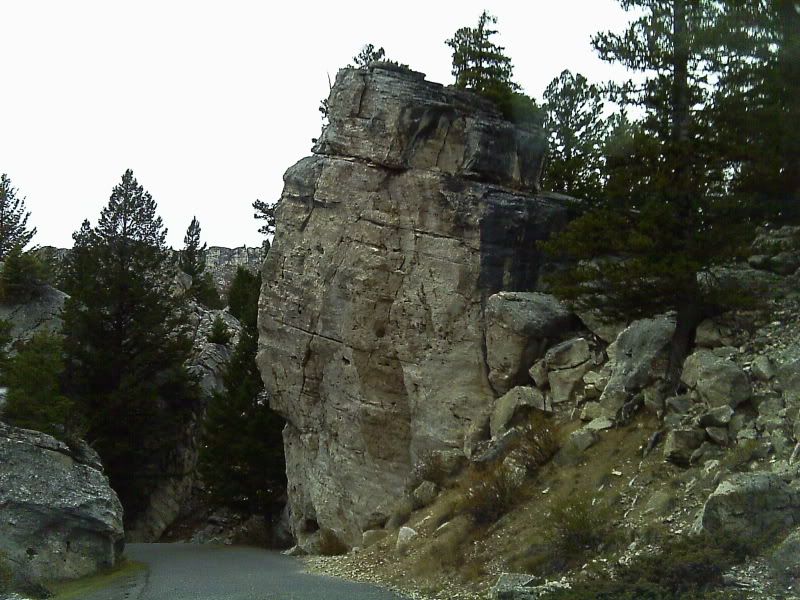 Geothermal features (prerequisite pic):
Not the guy who tipped a Mini Coop a few years ago but a sizeable beast:
Neither here nor there: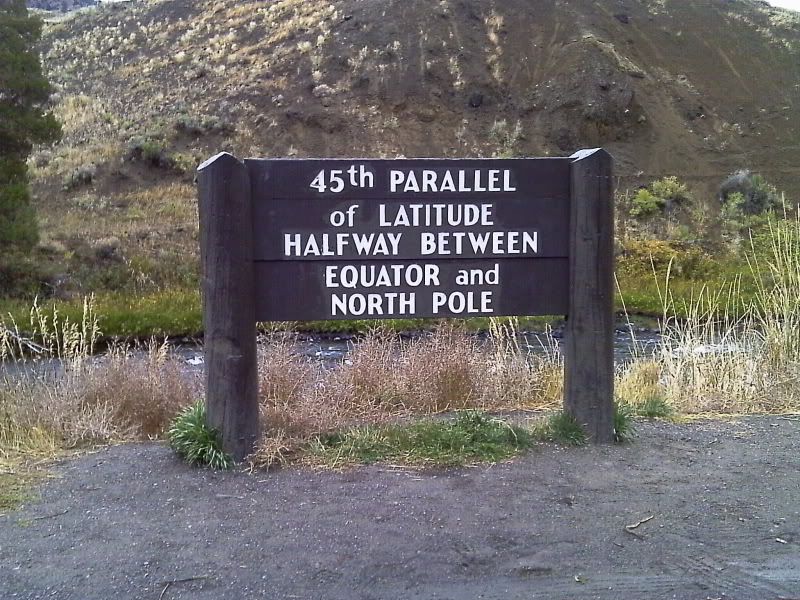 The Gardiner provided 'bows, browns and cutt-bows and an audience of speed goats around the Rescue Creek bridge (would have been a great shot but I left the camera in the back of the truck).
On to the Mo. Got the tent set up at the Craig campground and took in the evening sites:
Word at the Trout Shop was pseudos, some baetis, a few October Caddis and midges (always midges). Started off nymphing a few holes around town in the early AM where I'd had some success in April and got blanked; hmmm.
Headed up to the dam where I'd had real good luck in April and got blanked again; hmmm (lack of waders up there should have been a clue, although the fleet was definitely there in numbers and their bobbers were being pulled under with some regularity).
Chucking a nymph rig into the wind (my constant companion for the next 4 days) reminded me what 7 years of pitching batting practice did to my rotator cuff so I cut them off, lengthened the leader and went to softhackles (#20 olive-bodied). Didn't catch a ton of fish, but got my share, almost all 'bows up to 18" and one touching 20". Fishing them on the swing with the wind at my back, I found it much easier to cover the water effectively with the soft-hackles; popped off a few before I remembered not to set on the hit like a dry.
Got the 20" here: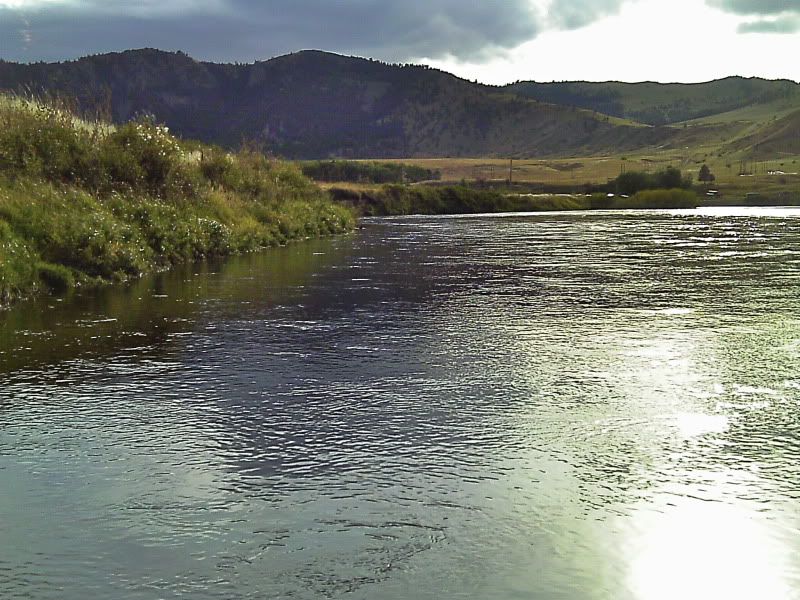 Last morning in MT:
On the road back to Belgrade; the seedy side of Townsend (sorry, couldn't help myself):
quick stop at the Buffalo Jumps:
on the way to the last fishing spot; got one nice 'bow on a softhackle and that's a wrap:
Stopped to say "hey" to my favorite aunt and uncle:
Bye bye Three Forks, see you next April:
Regards,
Scott
They say the times are changing but I just don't know
Leave a Comment