Home
›
The Lodge
Interesting take from the left.
This is Michelle Alexander. She wrote a book called "the new Jim Crow" that attempted to link America's carceral state with the problem of entrenched black poverty.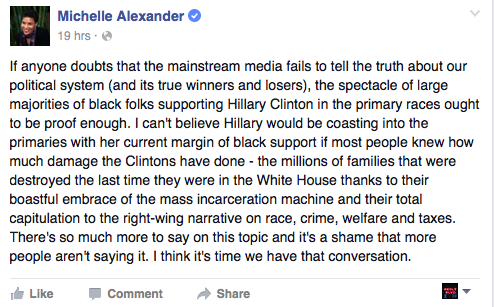 But my question is this: why do we assume black citizens are duped by false consciousness? Aren't they allowed to be concerned about a candidate's electability just as much as white voters?
Very patronizing to assume that Blacks can't hold their nose and vote for the least worst option just like everybody else.
Leave a Comment