Home
›
The Lodge
amateur archeology
The boss got a subcontractor turned on to hunting Native American relics. For a few months now, the guy has been working on job site, and while his crew works, he hunts. Almost every workday he emails the boss photos of what he has found. Mostly arrow heads.
Yesterday, after work, the boss and I go to check on a job at another site. The loggers didn't show up, so to make the drive worthwhile, we hunted for an hour or sow. Within the first few minutes, Dana finds a mostly finished arrow head and later a grinding stone. I didn't have much luck. I found four flakes from the tool making process and a pottery shard.
You can see where the potter etched parallel lines in the piece I found.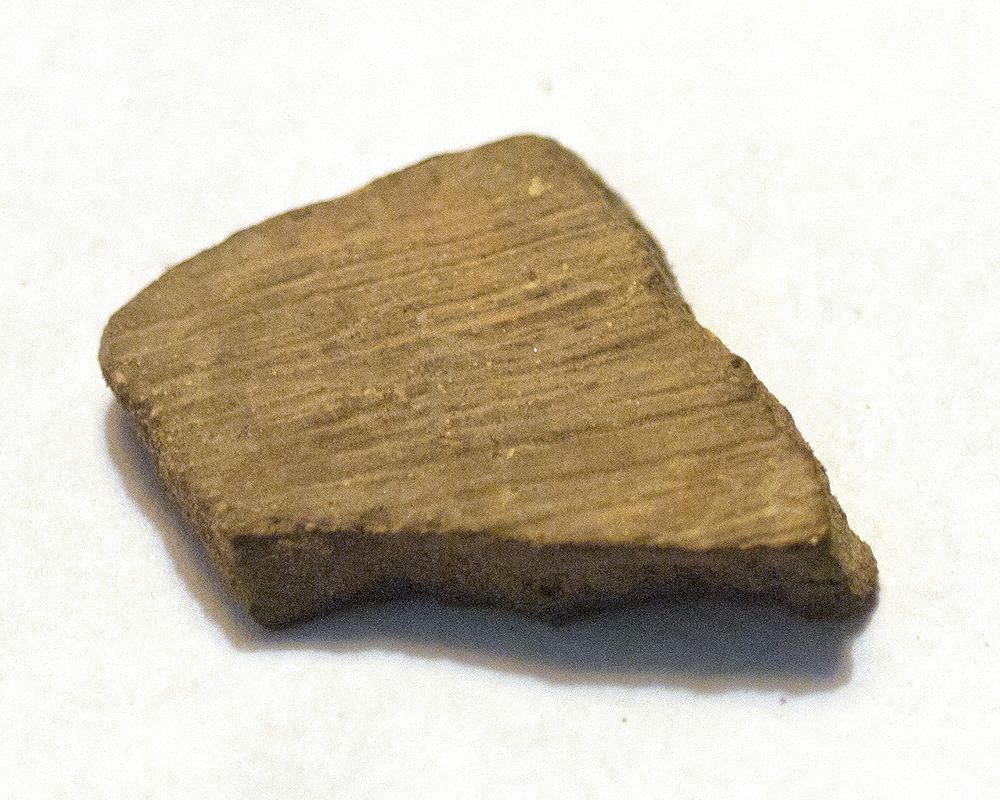 "We have to find someone who can not only fly this plane, but who didn't have fish for dinner."

Crooow:This music would work better with women in bikinis shaking all over the place. I guess that's true of any music really.
Leave a Comment